About this Event
To kickoff our Fall season, we are excited to have the privilege of hosting Paul Tudor Jones in conversation with SPIF Chair Marc Lipschultz. The conversation is sure to cover a range of timely topics spanning investing, the economy, politics, philanthropy, and more. We look forward to seeing you on October 29th!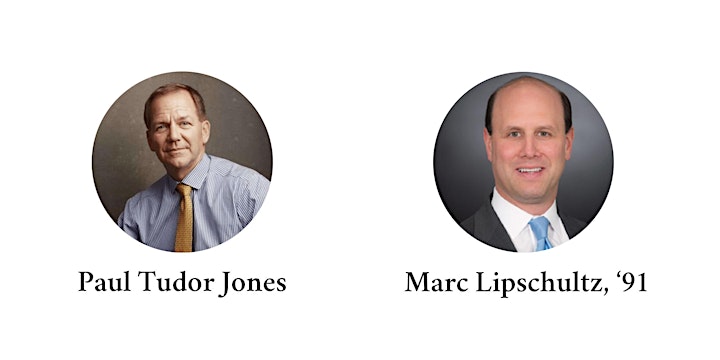 Paul Tudor Jones is a legendary macro trader, hedge fund pioneer, conservationist, and philanthropist. Over his multi-decade career, Paul has founded Tudor Investment Corporation, cofounded the Robin Hood Foundation, and had a revolutionary impact on both investing and the fight against poverty. He is also a Stanford parent.
Marc Lipschultz is a co-founder and the President of Owl Rock Capital Partners and Co-Chief Investment Officer of Owl Rock Capital Advisors. Prior to founding Owl Rock, Mr. Lipschultz spent more than two decades at KKR. He is also the founder and Chair of SPIF.
***To suggest speakers and topics for future SPIF events, please email [email protected]***